My homie, Evan drew this sweet antique doorbell today. 
Check out his other work @ www.evanmcguigan.com.
»
Frank Ocean feat. Andre 3000 - Pink Matter
New Childish Gambino featuring Beck HERE
Dope.
Again…this is the BEST THING TO HAPPEN. EVER.

8 year old me just came in his Winnie the Pooh PJs.
—- So (Mc) Fly!
I Can Dream is the new project by Peter Bruno. 
I'm digging his sound. Dude has a ferocious voice. 
Bruno's old band, Sleeping At The End Of The World was another sweet band. 
This older video below seems to sum up their live performances pretty well.
I know, I know, I know. I know what you're thinking.
And you're correct.
This could be the best video ever made.
Thank you, Mike, for putting me on to this instant classic. 
Now, walk it out. 
(Source: choochland)
Kid Cudi - No One Believes Me
It smelled like Fall tonight again.
I just drove through a fog filled valley along the Hudson River blasting this song with the windows down as the cool air made this summer night feel mischievous in the way only Autumn nights can.
Autumn in August?
Anyway…
No One Believes Me is the latest effort by Kid Cudi and I don't believe I properly introduced this song a few days ago.
I posted the vampyre-music-video for this the other day and knew I was going to have to say more soon because I really am into this one. 
This is a dope Cudi song with his new guitar driven sound that deserves attention.
Cudder has definitely taken his sound in a new direction and I dig it. I love A Kid Named Cudi and Man on the Moon both 1 and 2 but it's good to see him evolve into this new even darker, rock influenced hip hop. 
No One Believes Me is part of the Fright Night soundtrack. I think it'll also be a part of Cudi's new project, 2 Be Continuum, formerly known as Wizard. 
I think this sound is a mixture of the bands Sleep, Black Sabbath, and of course that classic melancholic Cudi hip-hop. 
The two songs I've heard so far, No One Believes Me and Perfect is the World are both overall simple and repetitive beats yet at the same time are heavily layered and stripped as the songs progress, which gives them an enormous amount of texture and depth. 
No One Believes Me especially makes me want to coast my bycicle down a steep hill.
That's when you know it's a good song. 
I am stoked to hear more of this new Cudi.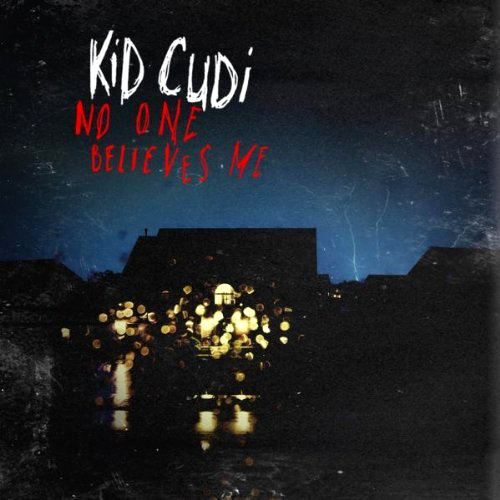 »
Follow Mayor Marwan.
Very worth your while.
I'm acquiring much tasty goodness for the commute to work off this page.
1
2
Next »